The adoleo organizational consultancy is a popular tool of numerous companies when it comes to establishing or improving a department or division within our expertise (find out more about our expertise here). We offer you a range of precisely adjusted options, which our methods developed by a DAX Chief Digital Officer use in the ideal combination for your project.
We recommend that you consider adoleo organizational consulting if your company
1) plans a strategic realignment,
2) provides for reorganization and expansion,
3) wants to change ownership or do M&A,
4) plans to set new priorities as part of the digital transformation.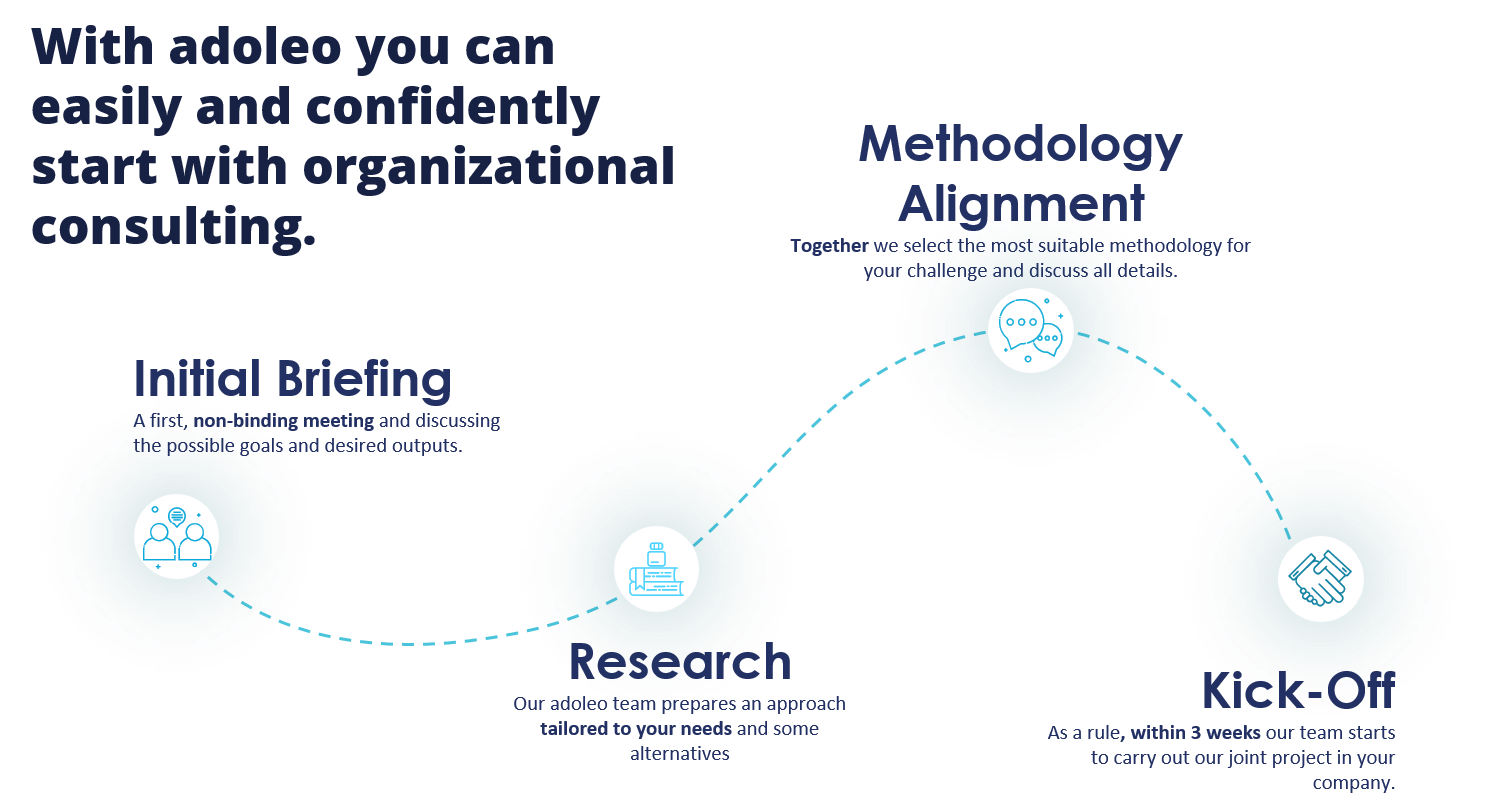 Services provided by adoleo organizational consulting:
Simulation of organizations

Reconstruction of external organizations as an incubator or accelerator

Rebuilding of internal organizations

Restructuring of organizations

Organizational consulting with a focus on digital transformation